Check out the original designs here
As lead designer on the SCHS museum project. My responsibilities included designing the UI and the interactive layout of all the touch screen experiences in the museum while working with the programming team to build, iterate and test these AVs using Unity and HTML.
The museum, which opened in September 2018, chronicles the history of the state through a number of films and interactive touch screen experiences:
Changing Landscapes:
A 4k map interactive that explores the history of South Carolina's industries and people through 4 period maps through the 18th century.
Talking Portraits: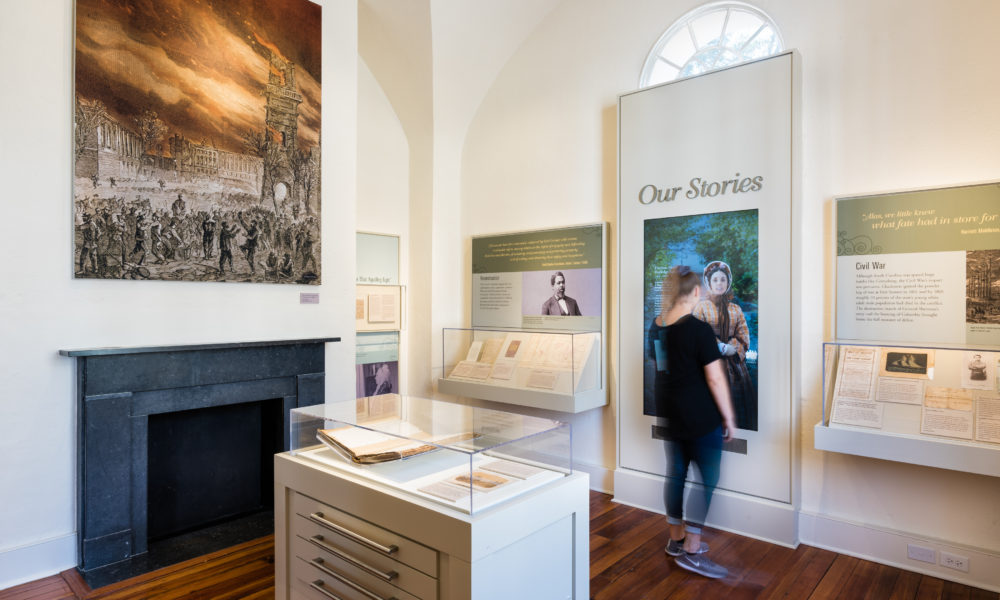 A 4k portrait interactive where you can watch 4 notable South Carolina icons tell their stories while you explore artifacts and objects relevant to them.
Culture and Arts: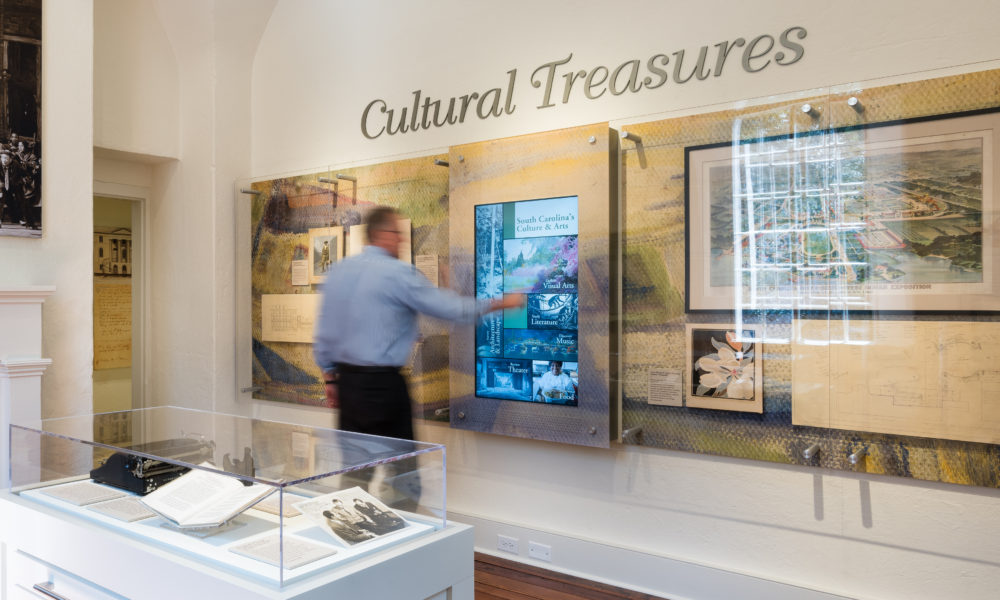 An interactive touchscreen that allows you to explore aspects of South Carolina's culture through the years including food, arts, theater and music.
Soundscape: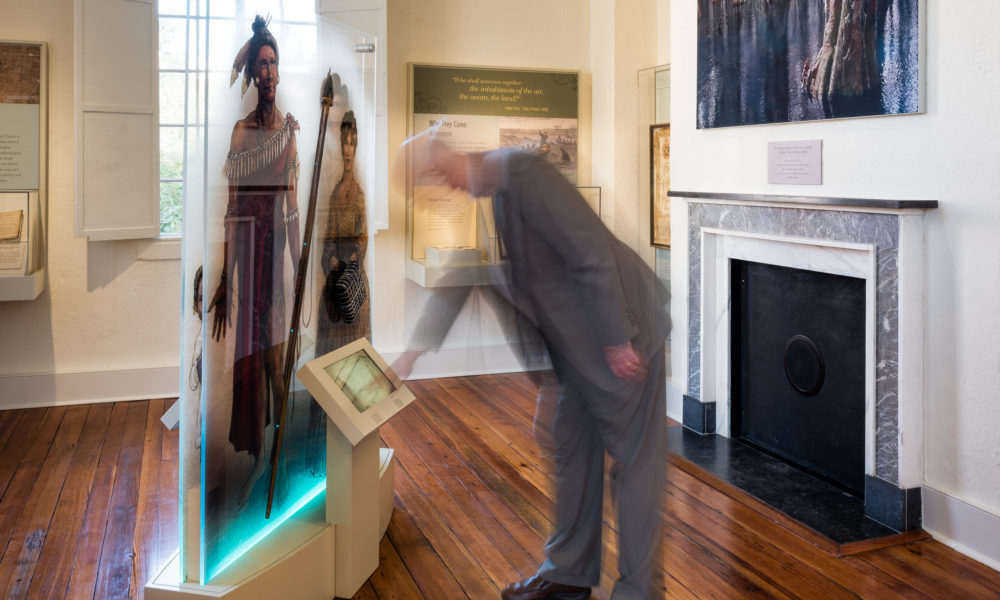 An audio based interactive touchscreen that accompanies life size portraits of notable South Carolina personalities as you listen to them tell their stories.
The entire project involved 6 months of work involving repeated user testing and iterating the UI for all the experiences while building a cohesive look and feel while making sure they are in theme with the museum design and appearance.